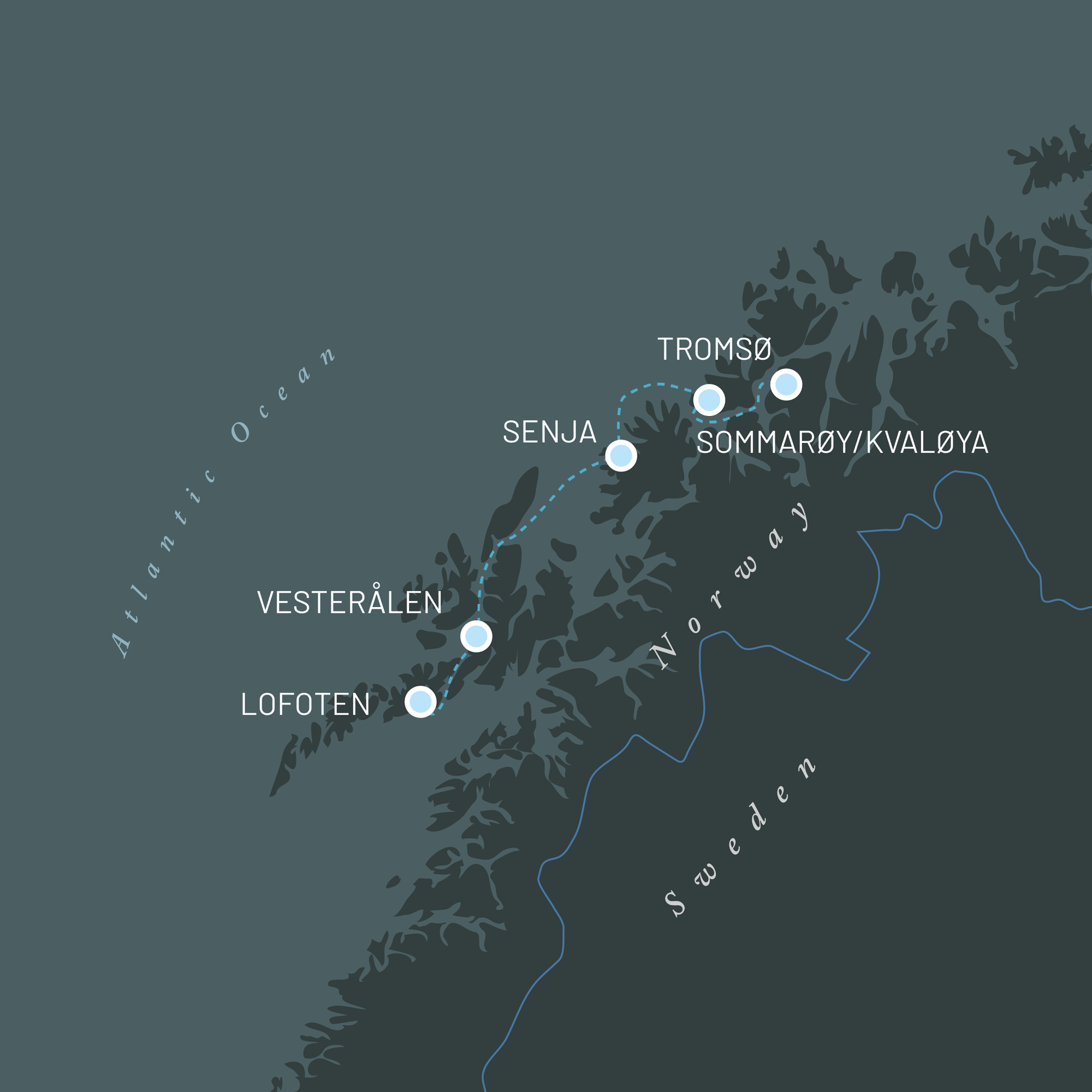 Sailing Route
Arctic Haute Route
The Arctic Haute Route runs along the North Atlantic coast between Lofoten and Tromsø, dropping anchor at the best islands for hiking tours in Northern Norway. We sail aboard a small Hurtigruten ship that has operated in Northern Norway since she was built in 1953.
We sail to small places that larger boats can't access or drop anchor alongside. Several of the destinations we visit have either no or limited accommodation infrastructure, which means that we are alone in the mountains.
Northern Norway is stunning in the summer, with long days and light nights.