Henningsvær
One of Lofoten's most popular fishing villages
Go to Henningsvær to experience the unique atmosphere of a fishing village which combines an international vibe with history and charm.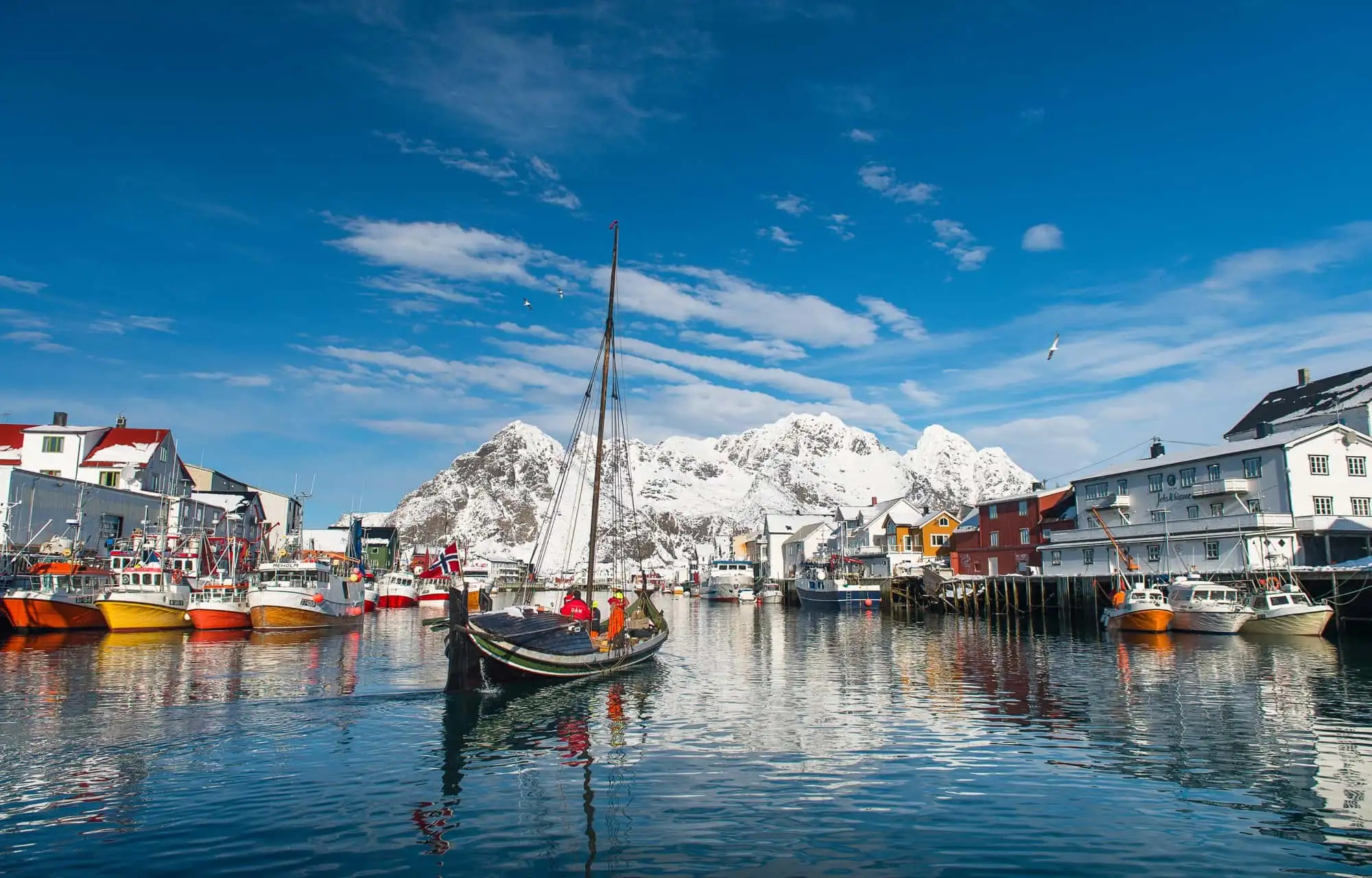 Henningsvær
Why visit Henningsvær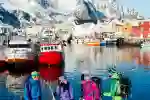 Fishing village with charm

Whether you visit in summer or winter Henningsvær always has an original atmosphere.

The dance of the Northern Lights
Hunt the Northern Lights! Between October and March there's a good chance to see the Northern Lights on cold, clear days.

Local culinary experiences
Try local delicacies along the wonderful pier in Henningsvær

Art and culture
Experience local culture, arts and craft. Treat yourself to locally made craftwork from one of the many artists in the fishing village.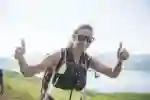 Hiking
Near Henningsvær you will find many great mountain hikes for differing abilities; all with magnificent views.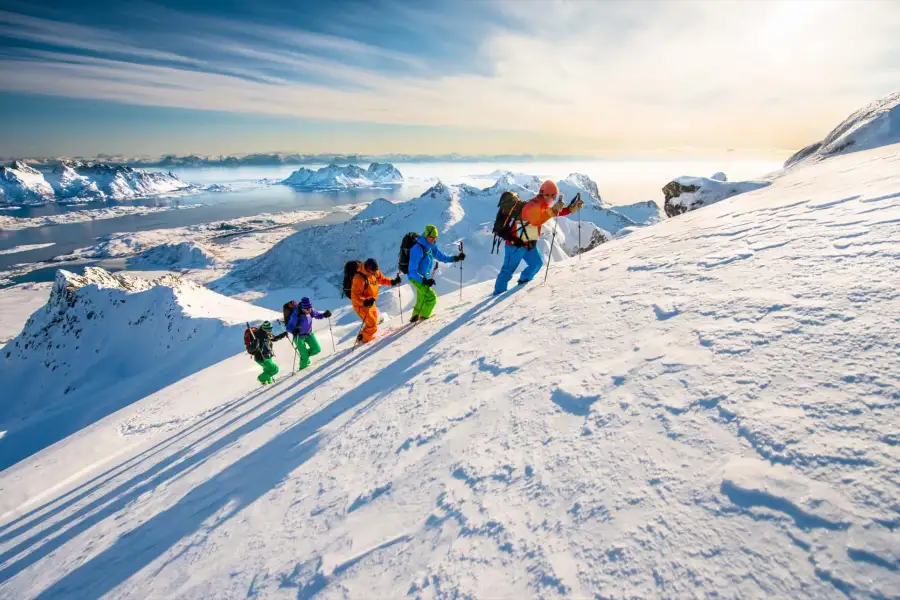 Summit Tours
Join Norwegian Adventure Guides and reach the peaks of some of the finest mountains in Lofoten.

Climbing
Beginner or experienced climber? Henningsvær offers climbing routes for all levels. Afterwards it's mandatory to have a beer at the legendary Klatrekafeen (Climbers Café)!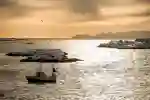 The great fishing adventure
Try the traditional Lofoten fishing in winter or head out into the fjord on a mild summer evening with midnight sun. Either way – you'll catch fish!

Once you've had a taste of Henningsvær you'll always long to return.
Henningsvær
Lofoten's most charming fishing village

Go to Henningsvær and experience the quirky atmosphere in this fishing village that combines charm and history with an international vibe. In Henningsvær there is a special ambience which always makes a trip there really worthwhile.

Masses of fish left to dry on large wooden frames or "fiskehjeller", modern restaurants, artists from all over the world and a working fishing village surrounded by magnificent scenery. Henningsvær has a bit of everything and is Lofoten's most charming fishing village.
Historically, Henningsvær was a predominant village in Lofoten, the settlement here is old and dates back to 1556. You will still find active commercial fishing here, especially during the winter months during the Lofoten fishing season. Tourism has become one of the most important activities, but the fishing industry remains central.
| | |
| --- | --- |
| Country | Norge |
| Inhabitants | 500 |
| Currency | Norwegian kroner |
| Nearest airport | Helle airport, Svolvær |
| Hotell | Contact NAC for top tips! |