VAAGhals – Targa 37
Perfect for excursions in the Lofoten archipelago
The perfect way to enjoy a 2-3 hours Midnight Sun cruise, an evening ocean tour to Trollfjorden or a fantastic way to reach one of Lofoten's many Caribbean style beaches for a picnic.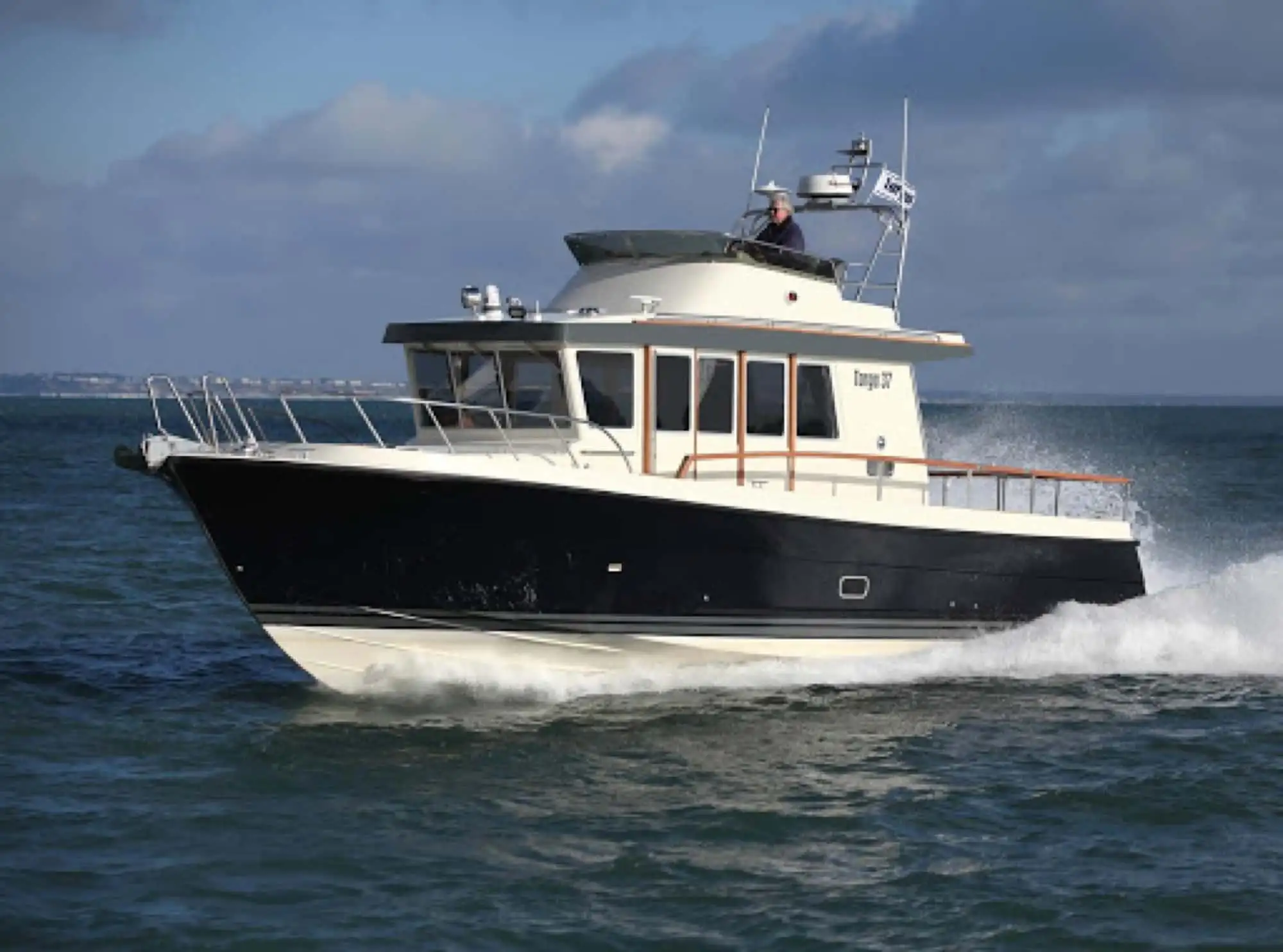 VAAGhals is a Targa 37, 2019 model. The boat is moored on its own floating dock in the inner harbour of Henningsvær and easily accessible via a footbridge. This is the perfect small group charter vessel for adventures including 2-3 hours Midnight Sun cruises, evening voyages to Trollfjorden or a fantastic travel experience to picnic on one of Lofoten's remote and idyllic beaches.
The boat has all required safety equipment:
2 safety rafts for 12 guests.
3 Garmin navigation screens
AIS (marine Automatic Identification System)
VHF
12 life jackets, 4 designed for children.
The ships own tender/rib is included with the charter. This is a William's 280 minijet.
VAAGhals is equipped with 2x Volvo D6-400 (588 KW, 800 HP) and has a maximum speed of 40+ knots and a cruising speed of 34 knots.