S/Y Stella Oceana
Comfortable and unique expedition yacht
25-meter-long ship with 4 twin cabins all the facilities you need.
The Yacht S/Y Stella Oceana
Comfortable and unique expedition yacht
Stella Oceana was built in 1964 by a Swedish oil company that was in need of a smaller vessel to transport oil through the ice in the Northern Gulf of Bothnia. She retired as an oil transport vessel in 1990 and was rebuilt into a custom sailing yacht over a year and half with 11 million krones. The quality, detail and design of the rebuild was exceptional and has been extraordinarily well maintained for the last 3 decades.
At 118 tons, 25 meters long and 5 meters wide, this slim & heavy ship is extremely sturdy, steady, and sails smoothly with great fuel efficiency. Stella Oceana is a certified passenger ship and has an ice classification of 1c.
Aboard the vessel you will enjoy a large and comfortable saloon/ dining area, 2 twin cabins and 1 four person cabin (8 guests capacity - for ski & sail adventures 1 guide and 6 guests), lots of deck space, Jacuzzi on front deck, and one tender boat with room for 8 guests.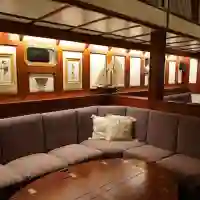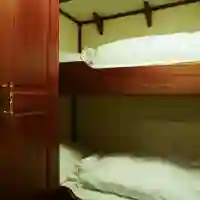 The dream adventure starts here
We are creating days you'll remember!
Call us on +47 22 55 60 50 or send us an email with some thoughts on what you want out of your next trip and we'll devise a plan that's right for you. You can also use our contact form.