Arctic Haute Route
The essence of the Arctic
The Arctic Haute Route runs along the Atlantic coast between Lofoten and Tromsø, to some of the finest islands in Northern Norway. Lofoten, Vesterålen (summer), Andørja (winter), Senja and Tromsø are places you'll experience along the way. We call it the essence of the Arctic.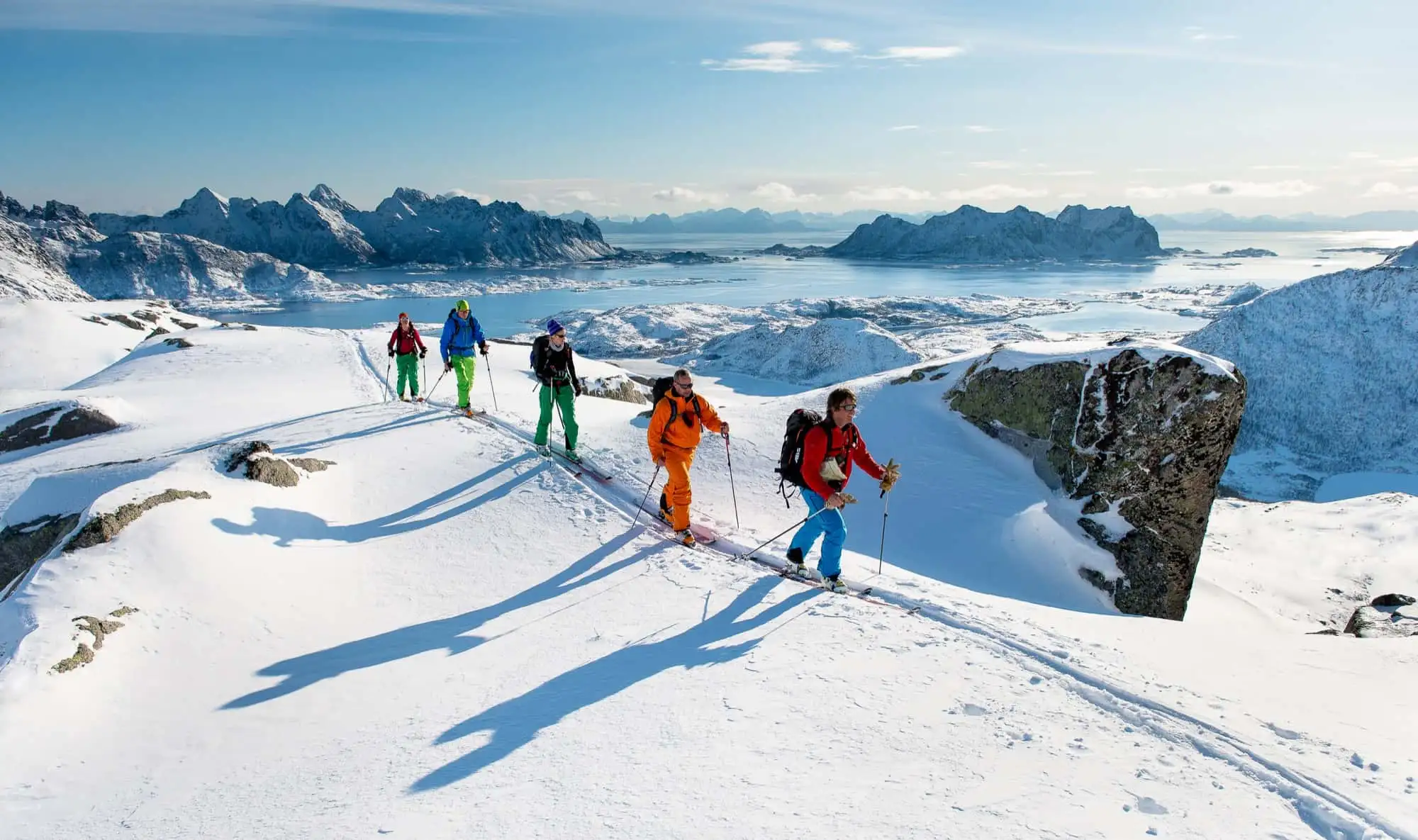 Arctic Haute Route
Sail the world's most beautiful coastline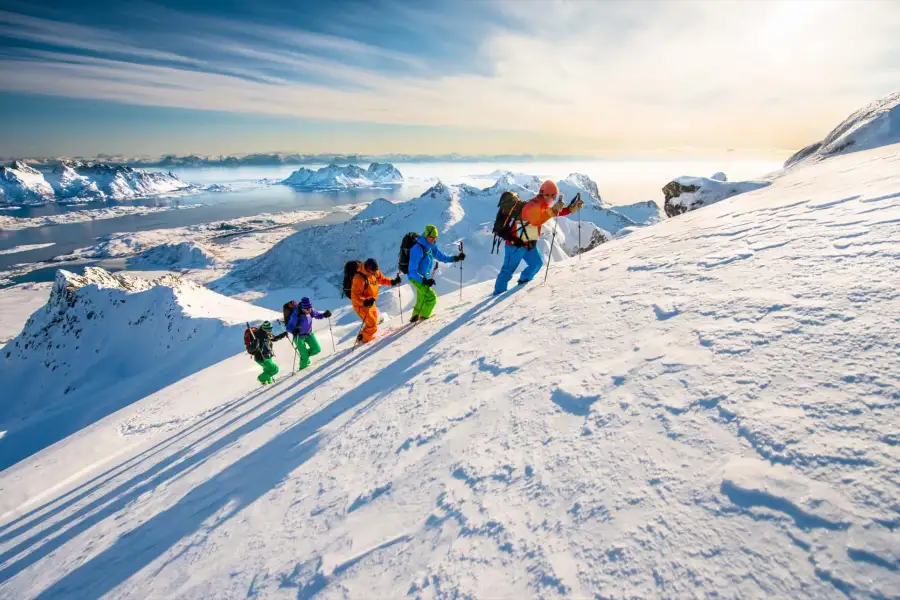 Lofoten
An archipelago that is perfectly created for amazing nature adventures. Whether you want to hike, climb, paddle, bike or get to the top of the mountain with skis on.
Vesterålen
A little-known destination with beautiful mountains, fjords and exciting active options on the Arctic Haute Route.

Andørja
Andørja is Northern Europe's most mountainous island, with 20 peaks over 1000 metres giving endless possibilities.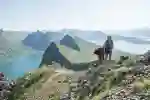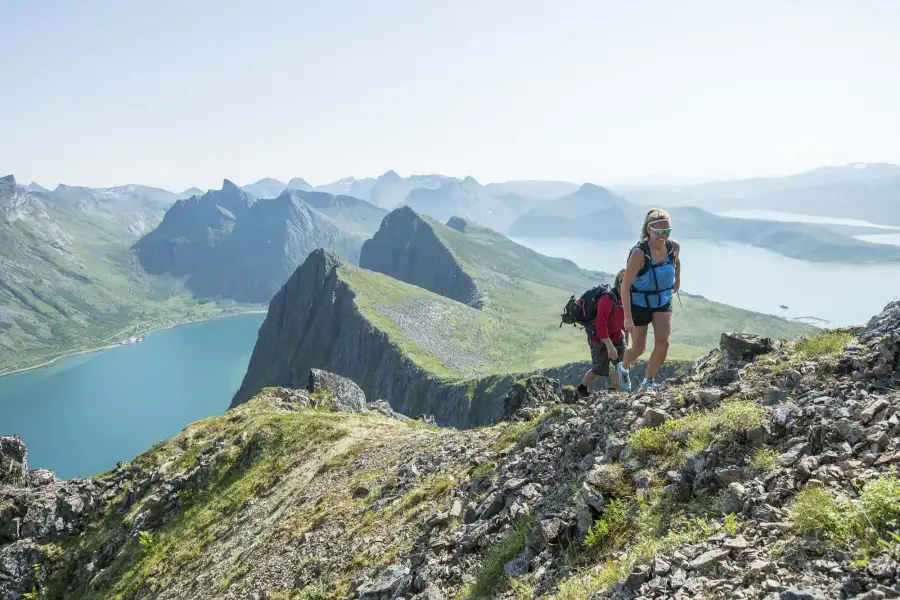 Senja
Norway's second largest island – a dream destination known for its Carribean-style beaches, winter powder and fairytale mountains and fjords.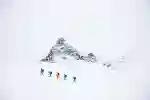 Kvaløya
Kvaløya is located just outside of Tromsø and is an island with a superb, mostly mountainous, landscape. Kvaløya is almost divided into three parts by the Ersfjorden and Kaldfjorden fjords. The highest mountain is Store Blåmann at 1044 metres above sea level.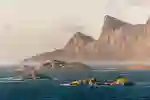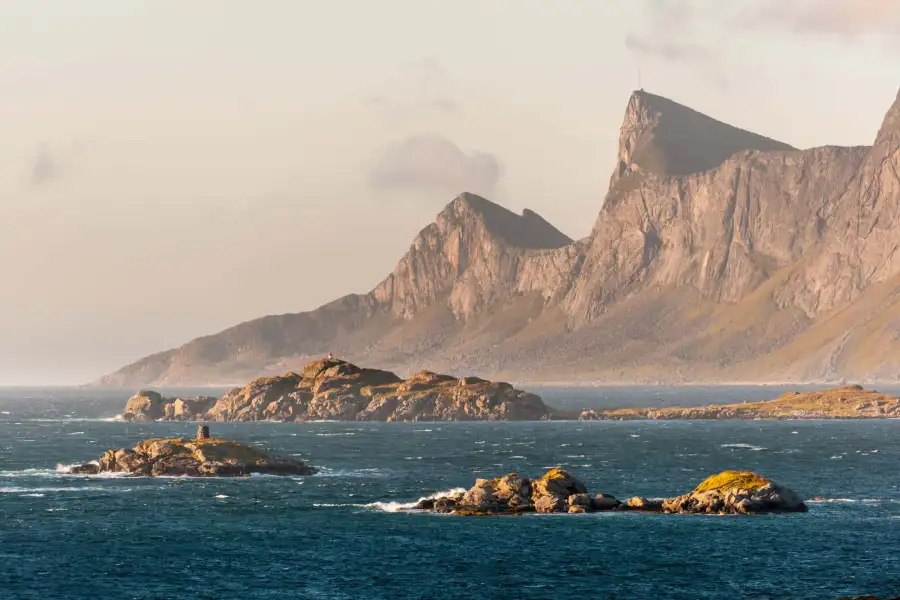 Lofotveggen
While sailing we can take in the view from the deck towards the Lofoten Wall and spectacular Trollfjorden.
Tromsø
The voyage starts or ends in the Arctic capital - Paris of the North!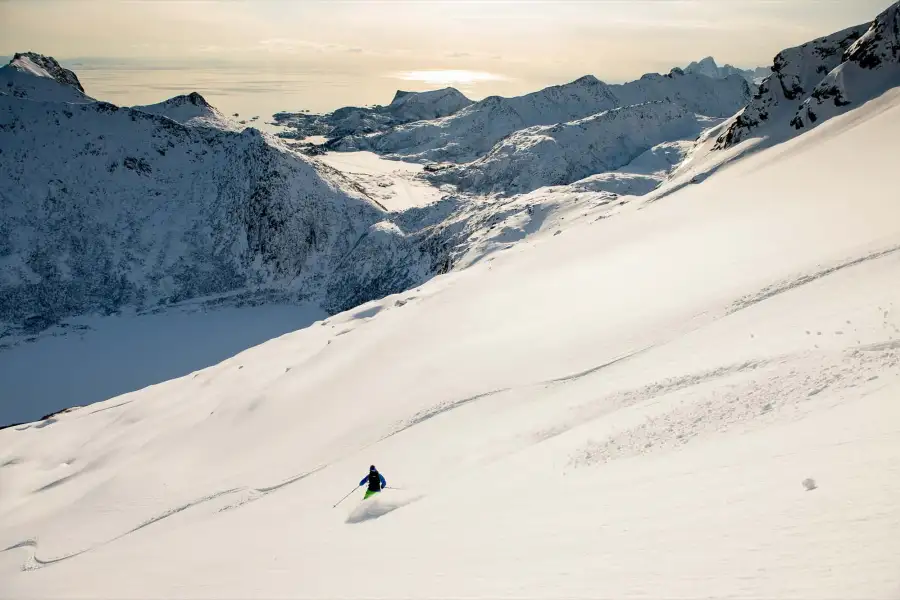 Svolvær
In close proximity to some of the finest ski touring and hiking mountains in Lofoten - Blåtind, Rundfjellet, Torskman, Sautetind, Pilan, Kvittind, Geitgaljartind, etc.

Sail in, hike up, ski down. Absurdly enjoyable and coolest holiday ever.
Arctic Haute Route
Experience the hidden gems of the north